Courses designed around your applications on site
Opensoft Systems provides maintenance-based, training across all major brands of PLC. We teach troubleshooting and fault-finding techniques with the option to adapt the course to your applications on-site. Below are the main brands we currently provide training for. If you use a PLC brand that's not on the list, give us a call to discuss what you need.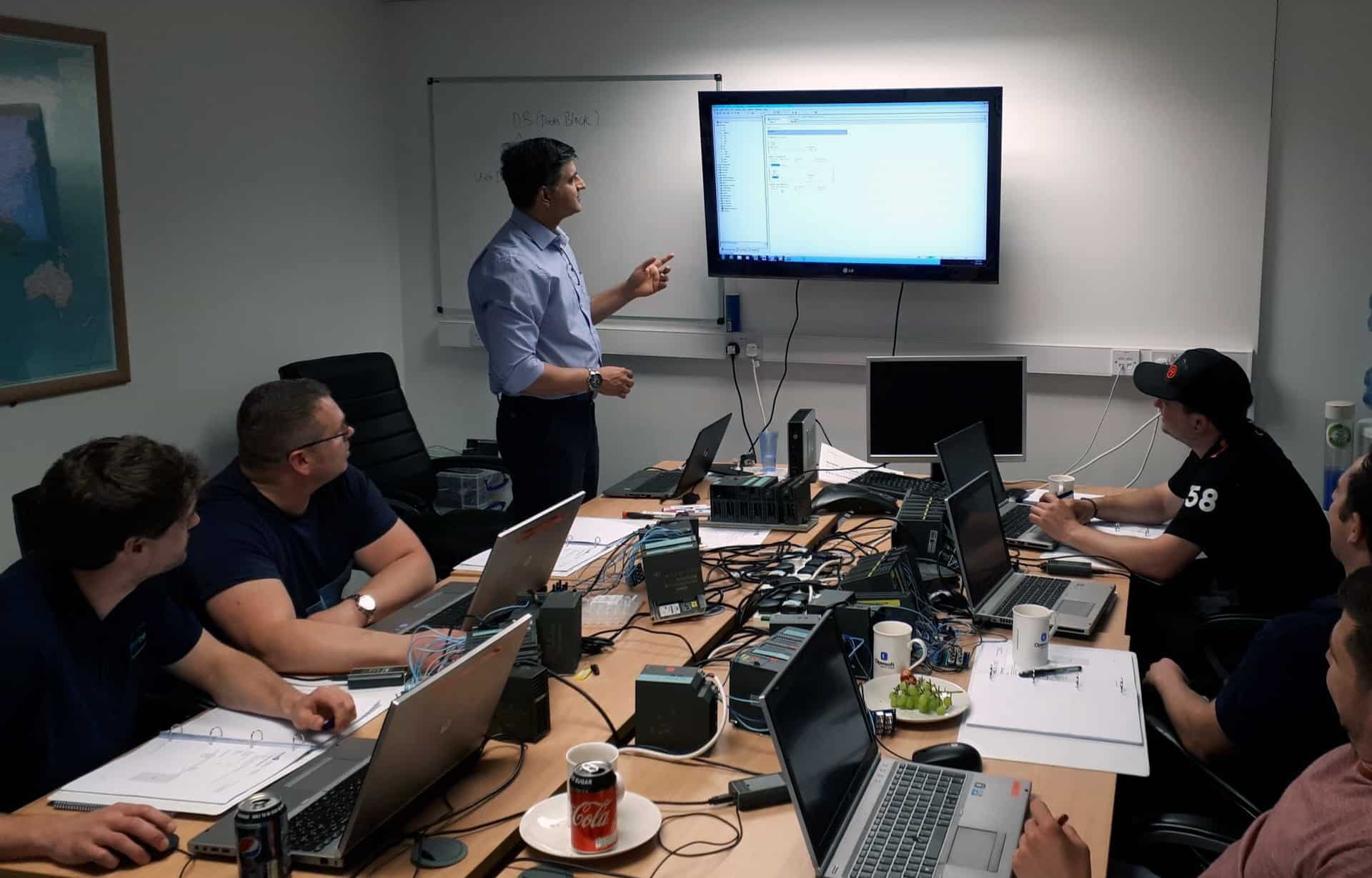 Our Training
Opensoft Systems specialises in providing hands-on SCADA, PLC, and HMI training specially adapted to meet your automation needs and up-skill your team's capabilities.
Our aim is to enable you to efficiently, confidently, and safely maintain your site's day-to-day operations. Our approach concentrates on dealing with a wide range of faults that typically occur within a plant environment, areas not usually covered in generic SCADA, PLC, or HMI training courses. Our training provides each delegate with the confidence and skills they need to quickly get online, diagnose, and fix each problem that they may encounter and reduce the downtime impact on production.
---
Flexible & Adaptable Training
Our courses provide engineers with a first-hand practical approach to problem-solving and troubleshooting. Courses can be tailored to your team's requirements so that we don't spend valuable course time covering system capabilities that are rarely used and that are of less interest or use to your team. Our focused approach ensures your team receives a course that is 100% relevant to their day-to-day role, supporting your site's control systems.
Additionally, our courses are modular and are adapted to mirror your own applications. This is provided at no extra cost. To do this, we use a copy of your application and adapt the course modules around it. This flexibility ensures that during the training, your team can visualise how an exercise relates to your plant's application.