Responsive support adapted to your sites systems
We, at Opensoft Systems, pride ourselves in delivering solutions that are aligned to your business needs, that is why all our services are tailored and that includes our support services. Our site support contracts can cover all your site systems, from DCS, SCADA, HMI, and PLCs, through to MES, MRP, Data Historian, and ERP installations, and more.
Types of Support
Our support services are your insurance against unplanned and potentially costly plant outages and production downtime.
If at the end of your annual contract you haven't used your engineering days, you will be able to convert them to other services, such as training, project scoping, or site audits.
We will work with you throughout our relationship to make sure you get the best solution whatever requirements you may have.
Support Package Service Components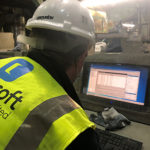 Site Audit Report
All our support packages include a site visit for a basic inventory audit of the systems, networks, and applications being supported for due diligence. However, you can choose to have a detailed control system audit as part of your package.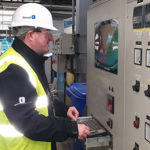 Application Days
Onsite engineering days to provide help and assistance with your systems. You can choose to subscribe to our proactive service which includes scheduled maintenance services to reduce risks of unplanned downtime due to system failure. Or you can opt for a reactive support service that offers engineering days only when you need it.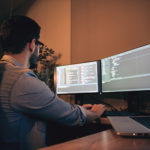 Remote Diagnostic Service
This provides a remote 'on demand' dial link to assist with support issues and development assistance. By using a remote diagnostic service, we can resolve your issues quickly. It's a common scenario for engineers to visit the site in response to a call-out only to find out they don't have the correct spare to fix the problem. Remote diagnostic reduces this problem.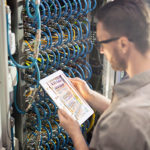 System Backups
System Backup provides you with quarterly visits per contract year to ensure all supported systems are fully backed-up. This can include PLC & HMI code back-up.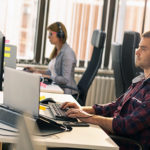 Telephone & Email Support
Direct contact with our application specialists.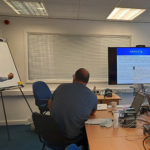 Training
Our support package can include training days allocated to your site that can be used to provide training on any aspect of your supported systems.
A Need for Support
Engineering and maintenance teams are becoming increasingly multi-skilled across traditional control, electrical and mechanical disciplines within most UK manufacturing organisations. As organisations strive to become ever more competitive within the markets they operate, a greater pressure to avoid costly 'production downtime' now exists. Engineering and maintenance teams now more than ever before, must react quickly locate and resolve day-to-day plant issues which occur within their control network and automation systems.
Opensoft understand these pressures, which is why we have designed a range of support services which reflect the requirements needed by your business maintenance and engineering personnel. Our approach allows you to put in place the services you require when you need them.