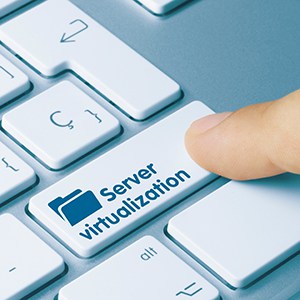 Our client is a manufacturer of award-winning cheese and some of the most recognisable brands of cheeses available in the market. They are one of the largest producers of cheddar in the UK.
The Challenge
Our client's site production system responsible for the dairy process was deployed over 15 years ago. Their existing SCADA is installed in a traditional PC located in the reception area and cheese production area. As cheese making process involves heating cheese vats by steam, humidity is a constant challenge in the factory.
The humidity is causing condensation. The constant damp is damaging their PC's components, causing them to short-circuit and fail. When this happens, they lose their data, and production stops while they replace the PC and rebuild their system.
Following several systems failures that affected their production, their group automation engineer approached Opensoft Systems to address the issue. One vital part of their brief is for Opensoft Systems to come up with a solution based on their current SCADA platform and to factor in future expansion plans.
The Solution
Following the initial consultation, we proposed the following solution:
Virtualise their existing system to build resilience.
Keep the virtual server in an air-conditioned room in a different location within the plant, where condensation is not a problem.
Build active redundancy to increase system reliability
The process was split into two phases. Phase 1 is virtualising their existing system, and phase 2 is upgrading their SCADA in the virtual platform. We also proposed to keep their existing S7-400 PLC as they are in good order.
The Implementation
Opensoft Systems took a copy of our client's existing system and upload them to the virtual machine server that is now located in a different area with controlled temperature. We upgraded their PLC communication to Ethernet to enable radio frequency detection with auto switch-over to the standby server in the event of system failure.
This means that one system fails, the virtual machines running on it will move to the other server and start automatically.
To remove the risk of local PC failure, we deployed thin client technology to access the server. As thin clients have no hard drive and operating system, they are resilient to dampness. And if they fail, they can be easily replaced without affecting the data.
The virtualised environment now provides fully automatic failover in case of systems failure.
This provides the plant with a redundant system that is extremely quick to rebuild when required. A fully built client can be configured as a master template and redeploy within minutes.
Our client's system is also now easily scaled. If they want to expand their system, they simply need to add more thin clients and connect them to the server. If they need to install new software, patch an application or operating system, or upgrade their network, they only need to do the work on the server, not on an individual terminal.
---
Client's Feedback
'Since the new system was installed, it has performed more smoothly with the added safeguard that our SCADA is now fully redundant. We can expand the system as required without unnecessary system build time. With thin clients, we don't need extra PCs across the plant, which in the past, have become an additional maintenance overhead for us.
The installation was seamless and didn't cause disruption to the plant'.
Group Automation Engineer