Virtualisation is now a standard for many in the manufacturing industry. It's common for OT system servers to host multiple virtual machines (VMs) for historian, data visibility, redundancy, and other processes.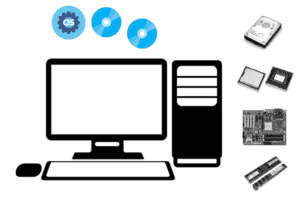 Virtualisation is the process of separating the computer's operating system and user software from its hardware.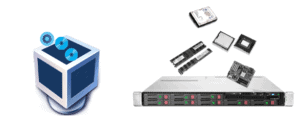 Operating system and user software are then uploaded into a virtual machine, independent from the hardware.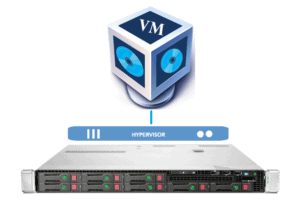 A hypervisor, which is a layer of software, is installed between the hardware and virtual machine or machines. It is responsible for allocating computing resources to individual machine.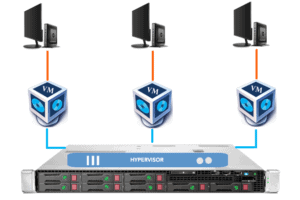 Users access virtual machines through thin clients.
Benefits of Virtualisation

Easy upgrades & reduced downtime – In traditional server, if a company wants to upgrade an application or its operating system, they must take down that server, install the updates and test before they can bring that server back up. This process means that they must plan a long period of downtime. In a virtual environment, they can just create a new virtual machine, install the updated software, test it. Only then will they need to take down the VM with the old server so they can run the new one.

Reduce fail points - Traditional servers have several failure points. For example, a plant running 20 servers with several risk points can be reduced to 3 servers, thus reducing potential for failure.

Quick recovery time – In the event of failure, applications run virtually can be recovered in minutes not days.

Reduced risk and strengthened security – With virtualised server, patches are handled centrally which ensures updates consistency and minimal downtime. And since updating applications is easy, there is less chances for operators to put off updates, reducing chances of system compromise.

Reduced capital and operational costs – Virtualisation consolidate workload and needs fewer physical servers. As such, your organisation saves on management time, new equipment expenditure, floor space and energy use.
Virtualisation with Opensoft Systems
We assess your existing hardware needs and recommend how we can scale back hardware to run identical plant processes in a virtualised environment. We also consider your future plans and technology needs so you can maximise the use virtualisation to scale up as your business needs change.
Since every manufacturing environment is unique, Opensoft Systems offers customised virtualisation solution. Our process starts with requirements gathering to ensure that our solution aligns with your business goals. This involves evaluating your current system workload, analysing you server to determine the specific application, files, software, and tools you currently use.
Opensoft offers a wide range of pre-sale and post-sale services to help ensure a smooth transition and offer ongoing monitoring of your virtualised environment.
Why choose Opensoft Systems?
Virtualisation can bring huge improvements in efficiency and ROI to your processes. For most of our clients, it cost more to recover from downtime than it does to switch to virtualisation, meaning the transition quickly pays for itself. If you want to know more about virtualisation, contact us today so we can discuss the best way forward for you.
Opensoft Systems has been helping companies make the switch to virtualised environment since the technology was still in its infancy in early 2000. We have the skills and Knowledge transition to and maintain virtual servers, including remote monitoring. Opensoft Systems understands the OT space, and how they work in a virtual environment.