SAP Integration with Blending Plant MES systems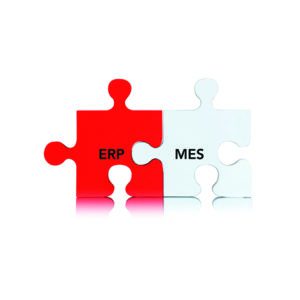 Our client is a food manufacturing company that supplies thousands of food ingredients to customers in more than 150 countries worldwide. One area of the company makes dried ingredients (e.g., dry sauce blend, powder seasoning, etc.), for their own brands as well as for popular high street and supermarkets brands. It is in this area that our client engaged Opensoft Systems to carry out an SAP Integration to their Blending Plant MES systems.
Our client blends tons of dried ingredients daily, handling hundreds of recipes specific to their customers' requirements, most of these recipes using flour as the main ingredients.
Their factory floor has three areas. They are:
Flour mill
Storage area where individual ingredients are stored
Blending plant
Packaging
Goods Despatch
Their production process flows as follows:
Flour and ingredients are sent to the blending vessels for mixing à they are then discharged from the mixing vessels à bagged à barcoded àsent to the warehouse ready for dispatch.
When planning each schedule, they must consider the manufacturing priority of each order to ensure efficient planning and manufacturing execution. This means ensuring that the correct time duration for carrying out the Clean in Process (CiP) are factored within each production run. CiP eliminates cross contamination across batches, so it is essential in the production process.
Our client uses SAP as their ERP system for their resource and planning; this was not integrated to their plant manufacturing execution systems, resulting in an entirely manual process. They have to physically print off each production order and prioritise them dependent on batch type, recipe, and volume. Production requests are then sent via a manual production order request where the orders were collated by the production staff and re-inputted into a production spreadsheet log.
Since there is no integration between SAP and MES, orders were passed on to the production department at the end of each day, which meant the production manager could only plan the schedule one day at a time, wasting time and resources. This led to more raw materials (flour) being requested from the mill than was needed by the recipe, resulting in a stock being re-worked within the Blending plant.
Our client recognized that this was not the most efficient use of resources. They wanted an automated and streamlined process.
The Proposal
Opensoft Systems were asked to conduct a site audit of the production plant's existing PLC and SCADA systems. During which Opensoft Systems senior engineers met with all stakeholders, including the production planning, supply chain, production, and the engineering team. We jointly agreed the main objectives for the project:
To effectively schedule each day's production plan in the most efficient way and to minimise cross-contamination from colours, flavours, and allergens.
To efficiently schedule the base ingredients to eliminate surplus and avoid rework.
Avoid the re-keying of production recipe data and eliminate data entry errors.
Provide a live status production update to the ERP system
To achieve the objectives, Opensoft Systems proposed the following:
Categorise each ingredient depending on their contamination risk (e.g.: clean, colour, flavour, etc.)
Decide the minimum number of days that should be planned at one time, allowing for the need to reschedule to take into account fast-tracked orders.
Design a method to reposition the jobs in the plan and add the ability to reschedule a new running order, adding in the clean in-process procedure as required to avoid contamination.
Integrate SAP to the MES System to enable the end-to-end integration of batch production orders to the production facility. This was to provide a live view of any in-process production batch order and provide an update to the raw ingredients inventory.
To provide user access to the system using a 'zero client' approach, effectively providing thin clients with web browser access via the company's intranet. This allowed users to plan, schedule, execute and view all production batches across the factory.
Opensoft Systems designed and built the client's new system architecture and integrated it to their SAP system. As a result, when an order is now released in SAP, the batch request data automatically transfers to the MES, and the real-time status for each batch is displayed in the production schedule held within the MES application.
After computing variables, we provided within the application, the system presents the production operator with a suggested schedule plan based on the orders size, volume, priority, and ingredient make up. The operator has an option to accept or modify the schedule. Once the schedule plan is accepted, the order is updated with the processing time and expected dispatch date. Production batches are then committed to production.
Our client now has visibility of their entire process from order confirmation to dispatch date. Since the sales team can see the production process in real-time, they can manage their customers' expectations regarding order fulfillment. The customer service team can quickly give updates regarding order status. Additionally, the new system produces a batch trail report which they can use to prove compliance to food standard policies.
Client's Feedback
'We are very pleased with result of this project. A month after the project was completed, we were audited by one of our major customers for food compliance. We were worried as the system was still settling down. However, we are pleased to say that we passed the audit first time. As for our objectives, our efficiency is 40% higher per month, so we achieved them.'
Production Manager