Expansion of Operations for World Leading Paint Manufacturer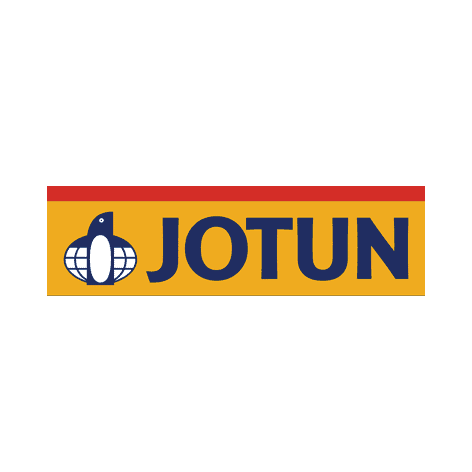 The Jotun Group provides a range of world-leading decorative paints and performance coatings divided into four main market segments, Decorative, Marine, Protective, and Powder coatings.
The Group's products protect some of the world's most prestigious buildings, from San Francisco's, Golden Gate Bridge to the Eiffel Tower in Paris. The company's Scunthorpe-based facility is responsible for supplying paint used as a protective coating for the Channel Tunnel and the Queen Mary II cruise ship.
The Challenge
Jotun's Scunthorpe based facility had identified that the site's current raw materials storage facility required an upgrade. This would enable the site to increase the quantity of raw materials held on site and improve material availability to the plant. The expansion required the sites automation systems to be redeveloped to enable the new larger material tanks to be sequenced effectively into the wider production facility.
The Proposal
Jotun chose Opensoft Systems Ltd to upgrade the existing control system necessary to enable the production facilities automation systems to accommodate a planned upgrade.
Following meetings with Jotuns Engineering Team and System Design Team, Opensoft systems proposed to first develop Functional Design Specification (FDS) which was a vital step to capturing all the plants required system functionality.
The Solution
Once aligned with the needs of the business, Opensoft implemented the changes to the plants existing production batch sequences to enable raw materials to be sent through a greater variety of alternative routes. This involved adding new tanks, pump sequences and flow switches to ensure the safer flow of materials with the ability to enable raw materials to be integrated with the new tank farm.
Opensoft's carried out graphical changes to the sites iFIX SCADA system as well as coded changes to the GE range of programmable logic controllers on site at the same time.
During the project, Opensoft Systems also enhanced the systems existing control logic which site personnel had reported, appeared to be overly complicated for their needs. This was optimised prior to integration of the new code routines, making the program more efficient and faster in response.
---
Tank Farm Overview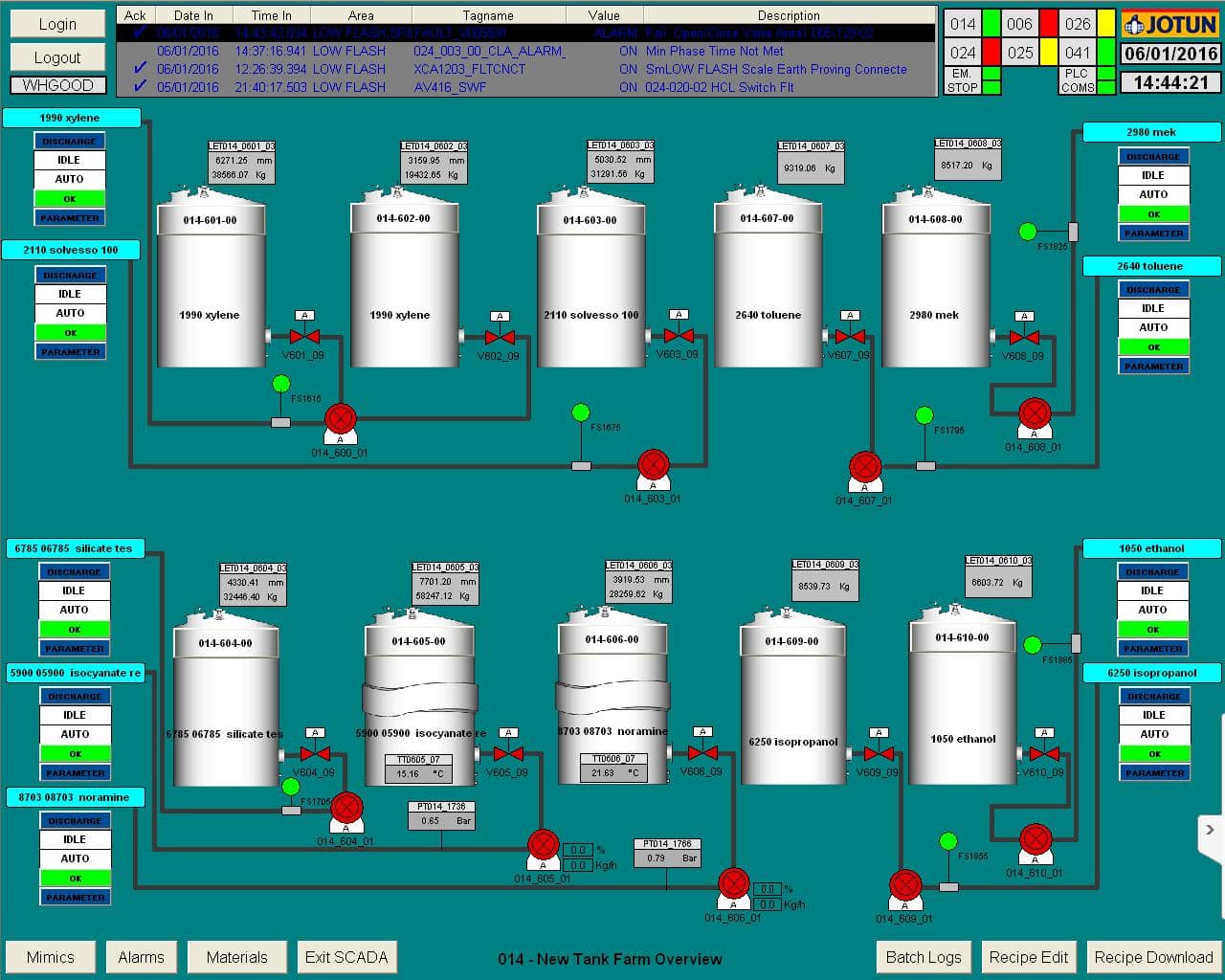 ---
Client's Feedback
"Opensoft Systems Ltd were recently chosen to assist us with implementing a numbers enhancements across our plant control systems.
Following the work on site, a two-day training session was set up to help with knowledge transfer.
We wanted an adapted / bespoke course to cover not only our SCADA system but our on-site PLC's at the same time and help us to better understand the interaction between them. Opensoft developed a two-day training course for us and used our own SCADA and PLC code as the basis for the training for added familiarisation.
Training was delivered away from the site at Opensofts Offices and Training Facility in Knaresborough.
Site System Specialists
Jotun Scunthorpe
---
Technology Used